SOUTH AUSTRALIA
WORKSHOPS
Railway workshops are fascinating places where all manner of railway items can be found. The workshops at Port Augusta in South Australia are no exception and Davern Walters takes us there in this photo essay.
---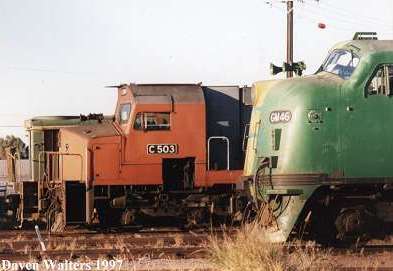 National Rail's C503 is seen in this photo together with AN's GM46 and 870 on 27 April 1997. Some time after this photo was taken C503 was moved to Junee in New South Wales and ownership of GM46 passed to Australia Southern.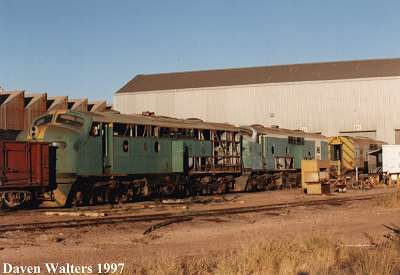 GM26, 33 and 19 on 27 April 1997. From their condition it is easy to see why ownership of these units did not pass to Australia Southern when that company purchased AN.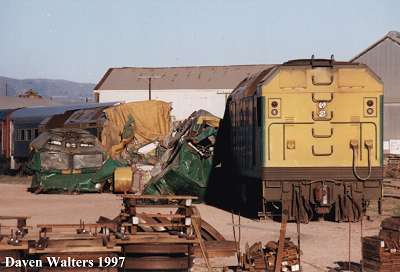 The remains of AN2 and AN5 lay in the workshops area on 27 April 1997. These locomotives were involved in the Hines Hill smash and are being rebuilt. Both passed into the ownership of Australia Southern.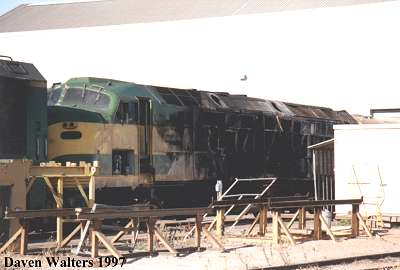 On 27 July 1997 fire damaged CLP15 (formerly CL1) sits in the workshops following the Mt Christie accident. This loco did not pass into the ownership of Australia Southern.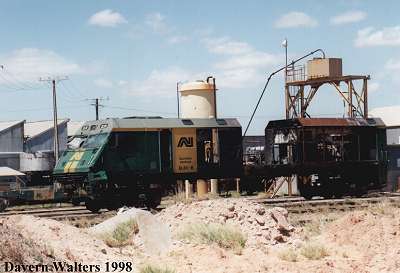 In November 1997 EL59 was noted as being rebuilt following an accident; here we see it on 25 January 1998 in a very early stage of that rebuilding.
---
---