NATIONAL RAIL CORPORATION
NEW SOUTH WALES
In the last edition of Australian Motive Power Review we looked at NR's operations in South Australia. In this edition we are going to look through the camera lenses of Brad Peadon and Rolf Bozier for a view of NR's operations out of Sydney and Newcastle.
Before NR freight trains on the north coast of NSW had been the sole domain of Alco 442 units for a number of years. NR gradually changed that and Clyde/EMD units from the 422 and 81 classes began to appear while Alco 80 class units began to re-appear. On 10 December 1996 Brad Peadon was trackside near Botany goods yard as 8037/42204/42208 took a Brisbane bound superfreighter northwards.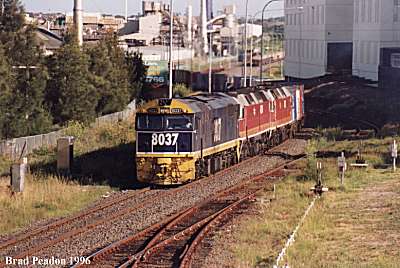 Early the same year Brad was at Botany when 8024/8013/42214 coupled up to another Brisbane bound superfreighter - SB3. The date was 1 October 1996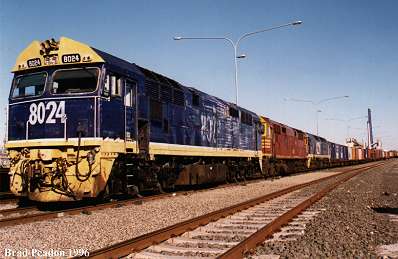 At Leightonfield, in Sydney's southwestern suburbs, NR has several sidings. On 11 January 1996 Rolf Bozier found NR5/G523/G517 shunting one of those sidings.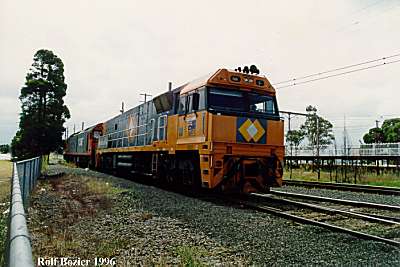 On the same day Rolf also caught NR73/8240/8223 on another NR freight.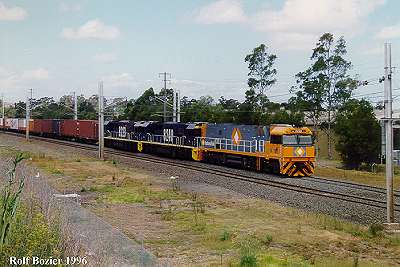 Further south and several years later Brad Peadon caught NR5/G517 at Bargo on a down steel train on 24 January 1998.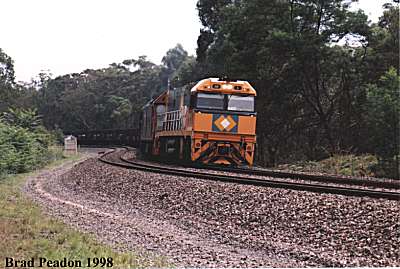 Back in Sydney NR68/NR113 take a Brisbane bound superfreighter around the Strathfield triangle on 15 November 1997.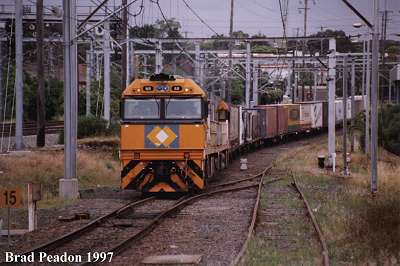 The steelworks and associated industries around Newcastle are a traffic source for NR and in this photo, taken on 20 December 1997 we see NR4/8046 stabled in Morandoo sidings. 8046 was the last 80 class to work for NR.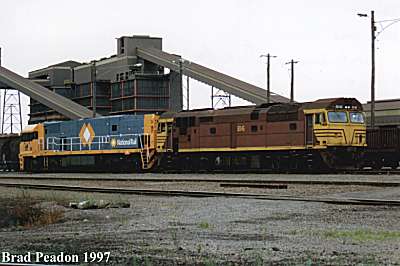 NR120/8170 pass through Tighes Hill on the way to South Australia with 6BY4 freight on 20 December 1997.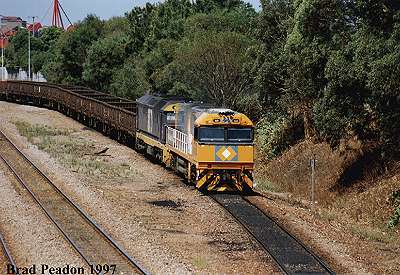 ---
---