NEW SOUTH WALES
EASTER TOUR
Easter 1998 saw the Rail Transport Museum conduct a tour from Sydney to Brisbane, via Murwillumbah, and return. Motive power for the trip was guaranteed to make any diesel fan go week at the knees and our very own alcophile, Brad Peadon, was no exception.
Brad followed the train north and took over 180 photos over the weekend. Here are just three from that weekend - all on the return journey.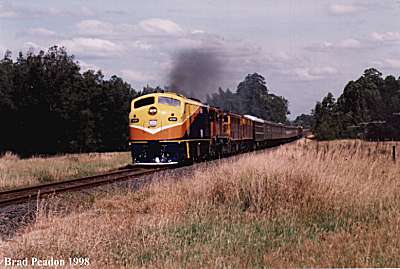 Northern Rivers loco 42109 joined the tour locos; 4520/4490/4306 for the trip down the Murwillumbah branch on 12 April 1998.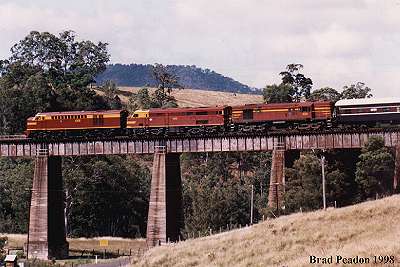 4306/4490/4520 tackle the Border Ranges as they cross Cougal Bridge on the same day. Brad reports that the sound of the Alcos in full cry around Border Loop was truly memorable.
4306/4490/4520 depart Taree on 13 April 1998.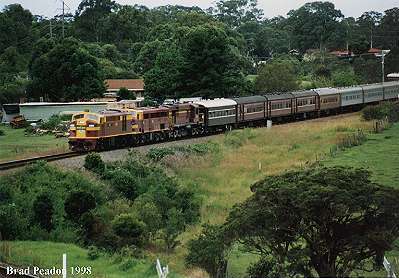 ---
---