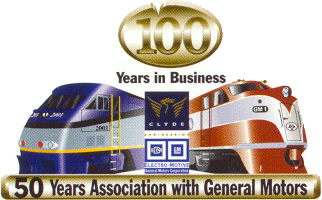 ---
CLYDE ENGINEERING celebrates its Centenary
& 50 Years Association with General Motors
---
On Saturday 25th July 1998 Clyde Engineering held an open day at Sydney's
Central Station to commemorate their 100th anniversary and a 50 year association
with General Motors. The display on platform one included 7 locomotives that represented milestones in locomotives manufactured by Clyde over the last 100 years.
Listed below are the locomotives that attended and their significance in the history of Clyde Engineering.
---
3801 Most famous steam loco built by Clyde (NSWGR)
GM1 First GM diesel built in Australia (CR)
L262 First 3000hp GM in Australia (WAGR)
8101 First super series unit built in Australia (SRA)
AN1 First 4000hp GM in Australia (ANR)
9008 A 70 series EMD unit maintained by Clyde (Freightrail)
Q319 First class built by Clyde with radial steer bogies (Westrail)
---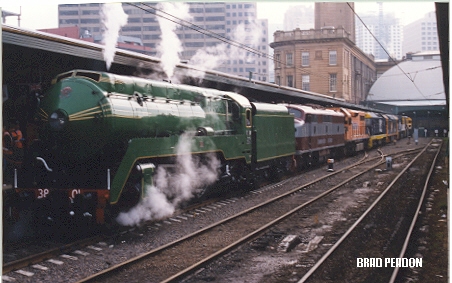 The display lined up on Platform one.
---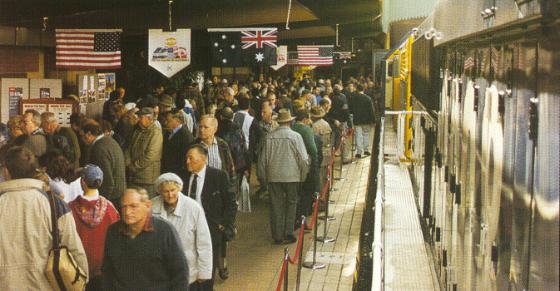 Crowds of visitors view the exhibits from Platform one.
---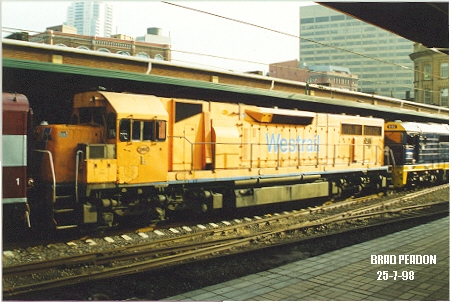 Westrail L class were the first 3000hp units in Australia.
---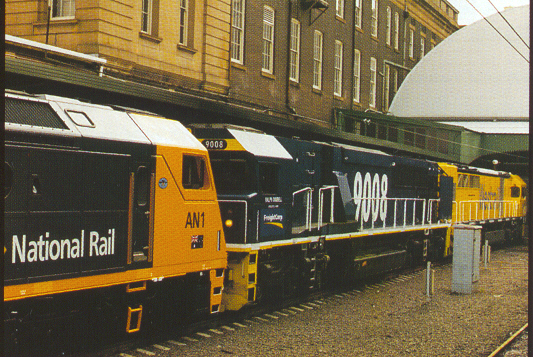 AN1, 9008 and Q319 were the newest units on display.
---