B.H.P. Blues
We present some of the blue liveries from the B.H.P. fleet.
---
Y148 is the only BHP unit in Victoria. It is leased from V/Line and is
the shunter at the Long Island steelworks.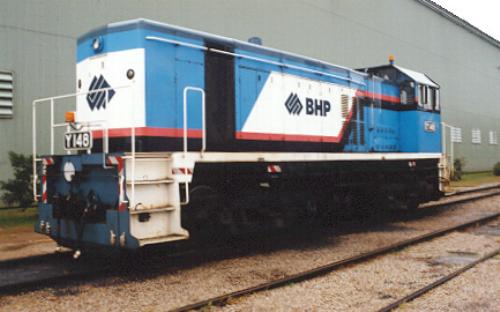 Photographed by Brad Peadon in November 1993
---
No.48 is a Newcastle steelworks centre cab shunter in the Blue livery.
This livery is no longer used in Newcastle and all units are now yellow.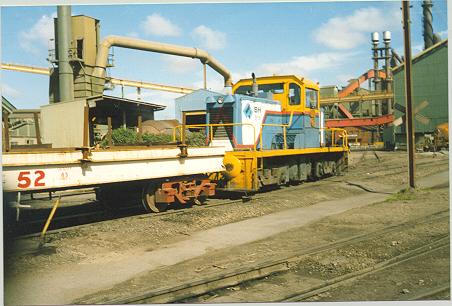 Photographed by Ed tonks on 7/2/1993
---
103 is a former SRA 45 class now owned By Austrac and leased to
BHP for the Port Kembla steelworks. It is shown here at Delec in
Sydney awaiting wheel lathe attention.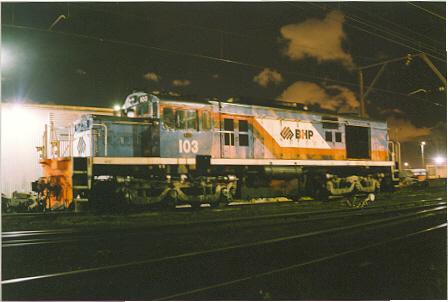 Photographed by Brad Peadon in September 1997
---
All three Austrac units (101,102&103)are seen in action at West Dapto.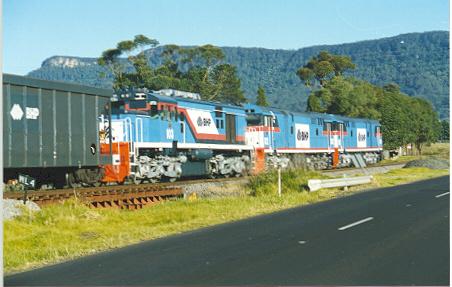 Photgraphed by Brad Peadon 10/7/1995
---
D27 is seen here shunting at Port Kembla North.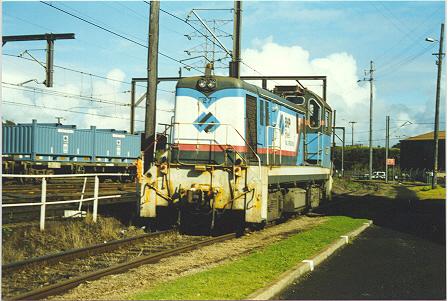 Photographed by Brad Peadon during 1998
---
D34 at Kemira hauling a coal train through the loading bin.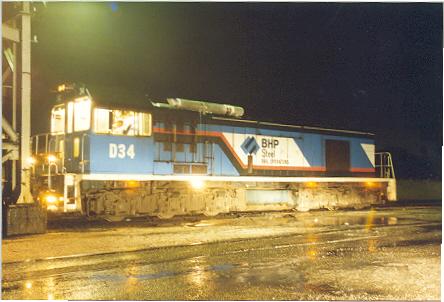 Photographed by Brad Peadon on 7/3/1995
---
D36 is at Kemira departing with a loaded train.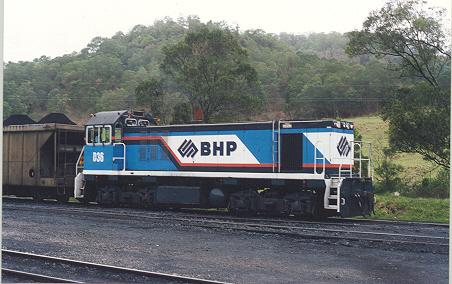 Photographed by Steve Miller on 30/9/1994
---
D47 is an ex Goldsworthy Mining unit.
It is seen here at Kemira loading a train in the late afternoon.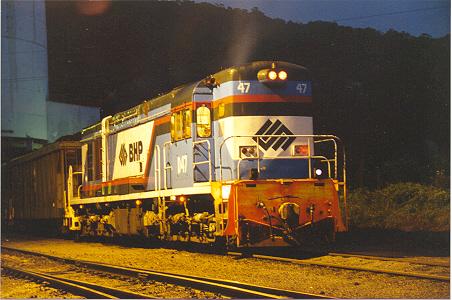 Photographed by Brad Peadon during October 1997
---